Profile/Meet the Doctor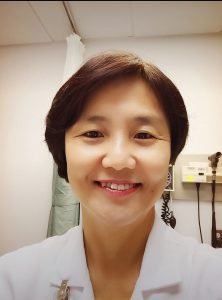 Dr. Jeongwon Kim is a board-certified physician in Internal Medicine specializing in Infectious Disease and Geriatric Medicine.
Licensed to practice in states of NJ and CT, she holds degrees from Georgetown, Ross and SABA Universities and completed her residency and fellowship at New York Medical College and St. Vincent Catholic Medical Center.
Dr. Kim brings over 20 years of clinical experience and is currently affiliated with Holy Name Medical Center (NJ) and Masonicare Health Center (CT).
In addition to providing top quality healthcare, Dr. Kim possesses a genuine sense of compassion and the ability to form trustful relationships with her patients. She gives her time and skills regularly to the community, including voluntary missions to Mexico each year to help people in under-served areas receive medical attention.