Profile/Meet the Doctor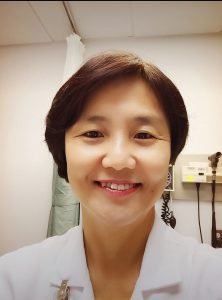 Dr. Jeongwon Kim is a board-certified physician in Internal Medicine specializing in Infectious Disease and Geriatric Medicine.
Licensed to practice in states of NJ and CT, she holds degrees from Georgetown, Ross and SABA Universities and completed her residency and fellowship at New York Medical College and St. Vincent Catholic Medical Center.
The writer wanted to fight for education. Then a pupil should ready the Structure that will be very important. As challenging as it might be, such an article is a terrific chance to make yourself shine. If provided the opportunity to select the subject for the essay , it is wise to writemypapers.org pick one which is going to emphasize you as an individual so when a pupil.
An easy thesis assertion may be something like'A decent leader should have brains, fantastic prudence, and guts.' If all these are questioned for, do not forget to contain the words prepared to be contained in the period the software is submitted. Actually should a scholarship program doesn't want a covering letter, it I quite good believed to comprise a well- written one. It's seen awful type to request a hurry notice if it could be prevented
Dr. Kim brings over 20 years of clinical experience and is currently affiliated with Holy Name Medical Center (NJ) and Masonicare Health Center (CT).
In addition to providing top quality healthcare, Dr. Kim possesses a genuine sense of compassion and the ability to form trustful relationships with her patients. She gives her time and skills regularly to the community, including voluntary missions to Mexico each year to help people in under-served areas receive medical attention.